Donate to Order T-Shirt or Lawn Sign
 Donate to order The Wolf is Minnesota's Lion T-Shirts
 Donate to order #LiveAndLetHowl T-Shirts
 Donate to order "Stop The Hunt" T-Shirts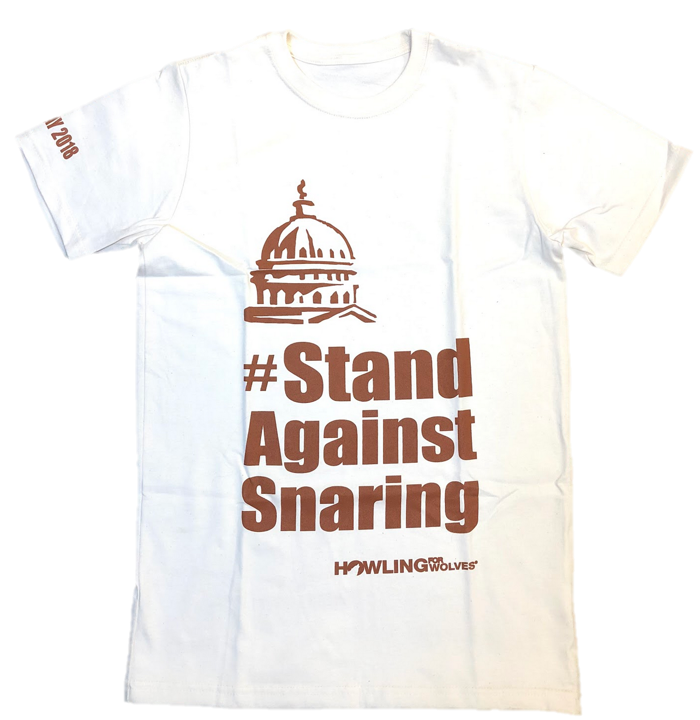 Donate to order #StandAgainstSnaring T-Shirt
  Donate to order From the Wolf Comes Life T-Shirt
 Donate to order lawn signs
(lawn signs are shipping only to U.S. addresses)
 Donate to order HFW wolf vehicle decal
 Like to add an extra donation to your shopping cart? Click on this link
Note: If you order both t-shirts and lawn signs, they will ship in separate packages and usually will be handled at a different time due to large size of the lawn signs.
 Click on each image to download the free Wolf Coloring Pages, or click here for image 1 and image 2. Download the accompanying "Did You Know" page here.
Your shopping cart is empty.